If you are considering purchasing a home security system monitored by Vivint, you may have a few questions about the installation procedures.
If unusual activity occurs or is triggered on your system, a signal is sent to the Vivint control center. If you are at home in an emergency, you must ensure that a Vivint specialist is with you. They contact your local emergency services and accompany you through the emergency until help arrives. In this way, appropriate assistance will be provided as soon as possible, regardless of the time of day or night.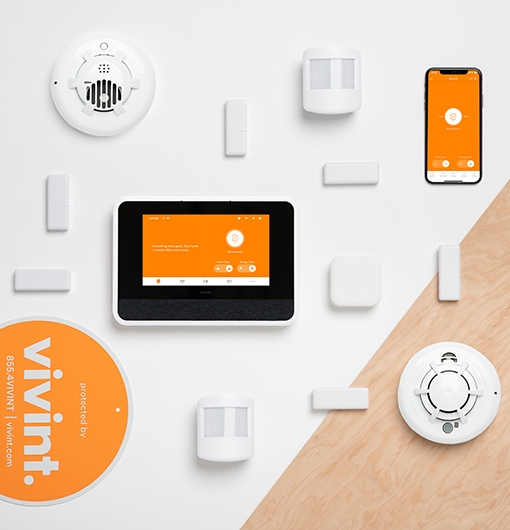 It's important to know that while Vivint is a wireless home security system that uses cellular technology, you don't need a phone line to make it work. In fact, a Viv Int Field Service Professional only drills two holes for connecting power cables and installing door sensors. Since it is wireless, no wires need to be placed around the house to drill these holes. Other devices such as detectors and sensors are installed in your home with discrete screws.

Should you move, Vivint will install your home security system in your new home for free when you sign a new 42-month monitoring contract. If you don't want to sign the new contract, you will be charged a $100 fee to move the system to your newer home. Should you move, we will take your home security system with you, but only for a one-time fee.
More: View All Vivint Products
---
Here are some important points you should know about your system, as well as some of the features available to you
Vivint doesn't subcontract installation as some other home security companies do; a Vivint Field Service Professional will install your system.
An authorized contract signer is required to be at home throughout the installation process. If you have a spouse or other adult living in your home, it's a good idea for you both to be present. That way the Field Service Professional can teach you both how to use the systems and answer any individual questions you might have.
You'll be given a 'service window' for your appointment, such as between 10:00 a.m. and 1:00 p.m. This is the span of time in which your installer may arrive.
If you can't keep your installation appointment, you should notify Vivint at least 24 hours prior to the scheduled date and time.
The time it takes to install a Vivint home security system varies from home to home, depending on factors like how large the house is and what type of equipment is being installed.
Your Vivint Field Service Professional will conduct a pre-installation review before starting the installation process. He or she will learn more about your home security needs and confirm what services and equipment you've signed up for. Then you'll sign any necessary paperwork.
Next, you'll be given a series of videos to watch while your system is installed. The videos provide an overview of the system's features and introduce you to its operation.
Once the Field Service Professional has installed the system, call Vivint to activate it.
Then the Field Service Professional will test your system, and teach you how to use it. Before leaving, he or she will ensure you feel comfortable operating the system. The installer will also take you step-by-step through setting up your online account.
You'll download Vivint's mobile application to your smartphone, tablet, and other connected devices, and learn how to operate your system remotely using the app.
---
Ready to have a peace of mind that you always want?

---
Related Articles:
Keep your Home Secure with this Simple Guides